You might not be good at remembering things; especially passwords. What are the option for you? Well don't worry, I have a solution for you to reset Acer Laptop without password for factory reset.
In this guide you will find 4 simple methods to reset your Acer Laptop without any password required. Its easy and simple that you won't need any technical advice.
4 Way to Reset Laptop to Factory Settings without Password-Acer Laptop
The below guide will give you 4-methods that you can use to reset your laptop.
If you have windows 7/8/8.1 or windows 10, and need factory reset for acer laptop or want to factory reset from boot menu of the windows. All of these methods are explained step-by-step.
How can I reset Acer Laptop with Installation or Repair Disk?
This method only requires an installation or repair disk of your windows. You can use this technique for windows 7, windows 8 or 8.1. If you have lost your windows key, just download an iso format of the windows. And you are all set.
10 Easy Steps for Windows 7/8/8.1 to Reset Acer Laptop with Installation or Repair Disk
Insert the Installation or repair disk in your laptop, choose the boot menu and go for the boot option with windows.
You'll have a windows setup on your screen. Click Next to proceed.
You'll be given two options here; "Install a Window" in center or "Repair your Computer".
Choose/click on the "Repair your Computer" in left bottom.
On the Next Window click on "Troubleshoot".
Once you have done that, on the next screen click on "Reset this Pc".
Click on the "Remove Everything" on following screen.
Choose a target operating system; windows 7/8/8.1/10.
Choose a drive where you have already installed the windows.
You will be given two options here, "Just Remove my File"and "Full Clean the Drive".
Select one of the option and here you go "Click Reset" in right bottom.
Acer Factory Reset without a Disk-Can't Login on Windows 10?
What are the options for Acer laptop to rest without a disk? Or How would you factory reset the Acer laptop having windows 10 ?
Don't worry i have a solution for you. Follow these steps for windows 10 for factory reset.
First download a tool that can create a password rest disk.
Once you download it, set it up on another computer and burn it on a USB Drive.
Insert the USB drive in your Acer Laptop.
Boot your laptop with the "password reset disk".
Once you have done that, choose the password remove option.
Restart your laptop and you are good to go.
Factory Reset with Simple Keys- 5 Second Solution for Acer Laptop to Reset
The most easy and quick way to factory rest your laptop if you don't have an installation or repair disk.
Restart your Laptop.
Press "Alt+F10" at once.
Wait for the options to appear and choose boot option.
Click on the troubleshoot option.
You'll get "Rest this Pc" and click it.
Choose the "Remove Everything" and restart your pc.
Once the pc restarts wait for the windows installation to complete.
Complete Restore System -Factory Reset
Try this method when your laptop; Acer doesn't start normally. It's a simple method for factory reset.
Restart your laptop and press the "Alt+F10" at once. You'll find a window screen showing "Restore"-click on restore.
You will get three option on screen:
Restore system to factory Default
Restore Windows
Re-install Drivers or Application
Choose one of the option and the restore processing menu will appear on the screen. By choosing the option, factory default will option will un-install the complete software and application.
Note: The above methods are not same for windows 7/8/8.1 or 10, but these are the basic procedures carried for Acer laptops. If you don't have any recovery disk or installation disk, simply download it in "iso format" on a usb and insert in your laptop.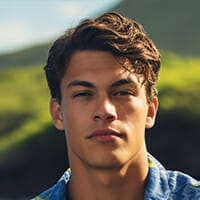 Mark Chard, holding a Bachelor of Science in Computer Engineering from the University of Florida, is the go-to expert at LaptopsGeek for all things tech. With a robust history of reviewing laptops, tablets, smartphones, and more, Mark has developed an astute sense for identifying the essential ingredients that define the perfect laptop. He brings a personal touch to his work, having personally reviewed and extensively used the laptops featured on LaptopsGeek.com.