One day, I was having a conversation with my boss via whatsapp, regarding the upcoming project, we were about to start. She wanted to explain key points from a file, she had shared minutes ago. When I tried to open that file, it won't open in my mobile, due lack of support for that file. The very first question that popped in my mind was "how I can use whatsapp on my laptop" and is it even possible?
To my surprise, boss shared a meeting link and wanted to go over all the items. At that time, when I wanted to install the software (needed for meeting), I realized that I do not have enough memory in mobile.
That was a very embarrassing moment, you would feel me if you put yourself in my shoe. It deepen my thought of using Whatsapp on my Laptop, so I can easily open meeting links, open shared documents, images, videos etc and do not run into any issues.
I went ahead and installed this application that day, and this brought me here to share with you How I installed whatsapp on my laptop.
Brief History of whatsApp for laptop:
Actually, Whatsapp was officially released only for Smartphones (Android, BlackBerry OS, Apple iOS, Symbian, Windows Phone etc) and not for Computers/Laptops. Later in 2015, they felt a need for using whatsapp on laptop/ PC. After that WhatsApp released a feature called 'WhatsApp Web' which can be used in browser. It was a huge hit, and soon was followed by whatsApp Desktop App, officially released for computer/ laptops.
Can we use whatsapp directly or it needs installation?
Whatsapp can be used directly via web without installing it. It does not need installation, rather you just need to scan QR code and you are good to go. The other method is by installing .exe file provided by whatsapp.com on your system. Both methods are explained in detail with screenshots to guide you better.
Requirements to use Whatsapp on our PC/Laptop/Tablet without installing:
Following are the requirements you must consider in order to use Whatsapp on laptops and PCs:
Web browser ( Chrome, Firefox, Opera, Safari or Edge browser )
Your Whatsapp account should be active
Keep your whatsapp app on mobile up-to-date.
You must have a good internet connection for both your phone and laptop/computer for syncing purpose ( While using whatsapp on your system, mobile must also be connected to internet).
After fulfilment of above requirements, you should be able to use Whatsapp on your laptop/PC/tablet.
How to use whatsapp via browser?
Step 1:
Go to Web.whatsapp.com on your browser. QR code will appear which needs to be scanned by your phone.
Step 2:
Now open Whatsapp on your phone, tap setting icon and then tap on Whatsapp web
Step 3:
On your phone when you click on Whatsapp web  a scanner will open. Scan the Qr code on chrome page of step 1. Spcan the code by placing your phone camera before the Qr code on chrome page.
Step 4:
When you scan the code, Whatsapp will automatically open in your Laptop's Web browser.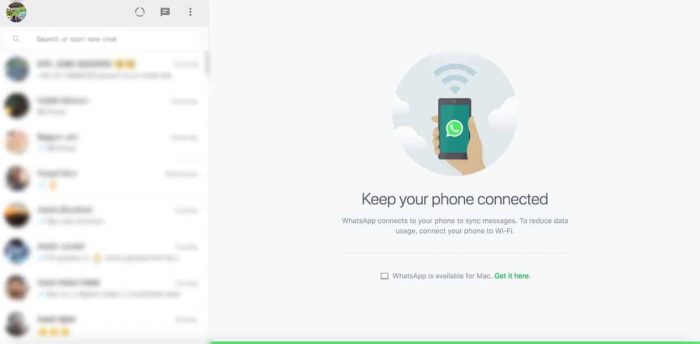 Step 5:
Do not forget to logout once you are done.
Now enjoy your Whatsapp in your laptop/Pc/Tablet.
How to use Whatsapp as a desktop application?
Operating System requirement:
I am most often asked these questions like can we use whatsapp on windows (win OS) or mac (OSX)? And the answer is, Yes, we can use it on both operating systems i.e. Windows and Mac OS.
How can I install Whatsapp:
Go to this link: https://www.whatsapp.com/download/
You will see something similar like the image below. Click on download
Instructions on this page are very straight forward .i.e. You can download .exe file for your respective OS (Mac OSX or window 32 bit / 64 bit). It may take a while to download, so you may want to finish your cup of tea/ coffee.
Once downloaded, just open it and it will give you this screen below:
Grab your mobile,
open whatsapp on your mobile,
click on setting icon,
Tap on whatsapp web,
scan the QR code by pointing mobile cam towards QR code on laptop
and voila, you can use whatsapp on your laptop/ PC.
Note:
It will disconnect as soon as your mobile is powered off or disconnect from internet.
Important questions is, Does whatsApp closes if I close the application on laptop?
No, you will need to logout if incase you want to disconnect. Especially, if you are signing from public cafe PC, do not forget to logout. Else, anyone who opens the application will have access to your whatsapp.
Do I still need Bluestacks App for using whatsapp on Laptop/PC?
No, you do not need to install it if you are running windows 8 and higher ( 32/64 bit version) or Mac Os X 10.9 and higher. You will see older articles referring to it because it was needed for systems to virtualize android operating system back then.
For those, who are still running older versions of operating system, following below steps:
Step1: Install Bluestacks App
Proceed with installing by Clicking here to install Bluestacks App.
Step 2: Space required for installation
Make sure that, more than 2GB space is free on your hard drive to install this App, otherwise you will get an error message. But if you are getting any message related graphic drives, just ignore it.
Step 3: Download Whatsapp
Once installation of bluestack app is complete, Click whatsapp from listed apps and install
Click Whatsapp icon to start a quick download.
Wait until download completes.
Step 4: Successful installation status
After installation, you will see Whatsapp installed Status. Click its icon to open Whatsapp messenger.
Step 5: Configuring whatsapp on PC
When you open whatsapp on PC you will see the screen asking agree and continue. Click on it and
Provide a phone number in next screen.
As you entered your number they will send a verification code to confirm that your are the owner of this mobile number. Enter the verification code and continue.
When verification completes, set profile infos and click to continue.
And here it shows whatsapp messenger.
In some cases, you may receive your verification code very late. So you should use a call function.
Is Bluestacks safe and legal?
Yes, it is safe and legal. It is just an emulator to run android Apps.
Is Bluestacks for free?
Yes, It is a free software which allows us to download and install android Apps on your Laptop/windows/PC.
Final words:
If you are running short of memory, then go for using web version of whatsapp on your laptop. But if you prefer having it as an application on your system, then go for installed version. I personally prefer going with a web version but I would like to know your thoughts on this. That's it from my side, all about "How I can install whatsapp on my laptop".
Do let me know of your opinions via comments box below and also the reason why you prefer it.
You might be interested in following articles related to laptop: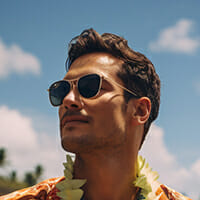 Daniel Levi is the Senior Editor at LaptopsGeek. He holds a Bachelor's degree in Computer Science from Arizona State University and boasts over 15 years of experience in laptop reviews. With his extensive knowledge and expertise, Daniel provides invaluable insights into the world of laptops, ensuring that LaptopsGeek readers stay informed about the latest advancements in technology.