Are you a blogger? And did you come here looking for the best laptop for blogging that you can buy or replace your previous one with then you are in the right place because we have something in store for you?
Buying a laptop isn't an easy task to do since your money is on the line. One wrong choice and you will be regretting it for the rest of your life. Not because you bought a wrong laptop, but because you spent a lot of money on it.
Once you start searching for an ideal laptop, you are bombarded with hundreds of options and nobody can really know which laptop to opt for. There are so many variants and so many specifications to consider, it makes it really easy to get confused and not make a decision at all.
So, keeping that in mind, we did our research and found the top 7 best laptops for blogging that will work efficiently for you.
In case, you don't have enough time to read the entire article, here are our top 3 picks for best laptops for bloggers that you can choose from;
Google Pixelbook
Microsoft Surface Laptop
Apple MacBook Pro
These are our top picks from the following laptops. Moving on, you can continue reading and find out about the rest of the top laptops for blogging. Let me bring in to your knowledge that there is a wide range of best computers for bloggers available as well. I'll be updating the blog related to that as well for all the PC lovers all there!
1: HP 2019 Premium Flagship Probook 450 G6 (Laptop on a budget)
If you have been a consistent reader of our website, then you must know that we have covered several HP laptops when it comes to recommending you a few.
The laptop that we have decided to review first with regards to the best laptops for blogging is HP 2019 Premium Flagship Probook 450 G6, a laptop that we would highly recommend to you because it comes with everything you look for in a perfect laptop.
It is a 15-inch version of HP's entry-level business laptop range and the company has equipped it with Core i7 along with Nvidia GeForce MX130 GPU that makes it one of the very best laptops that you can buy from this company. As for a detailed review, let's move ahead.
If you are thinking that it is the successor of ProBook 450 G5, then you are thinking right. It may come as almost the same design but it does offer you a whole lot of improvements. The ProBook 450 G6 has been powered by 8th Gen Intel Core i7-8565U 1.80GHz and has a Quad-Core processor of 4.6GHz. The laptop is capable of responding to your basic demands along with the intensive ones and it handles all your tasks for each day perfectly. As for the Ram, you can choose from 4GB/8GB/16GB/32GB according to your own requirements.
The design of this laptop has also been greatly improved. The G5 came with an all-plastic case while this one comes in a sleek metallic case except hinge housing and the display frame. The case feels really sturdy and strong and the hinge housing also has received an upgrade on this laptop. Now you can open your lid to an angle of 180 degrees without fearing for your laptop to break apart.
It is worth keeping in mind that the G6 sucks in cool air through the grilles on its bottom plate and expels waste heat via the grille on the left-hand side of its frame. It is also slightly smaller than its predecessor and its size is what makes it extremely compact for traveling. If you are a blogger and you are looking for a laptop that you can easily carry around, this one has got you covered for sure.
It also comes with a number of options when it comes to storage space. You can choose from 500GB to 1TB SSD providing you with massive storage space where you can store all of your data easily without having the need of using additional Hard Drives. It comes with a 15.6-inch full HD display with a resolution of 1920 x 1080. You will be able to watch all your favorite shows and movies with a crystal clear screen and see all the tiny details that you couldn't before.
If you are looking for extremely functional laptops that fulfill all your basic and extensive requirements, the ProBook 450 G6 is the laptop that you should definitely consider.
HP 2019 Premium Flagship Probook 450 G6 15.6 Full HD...
Powered by 8th Gen Intel Core i7-8565u 1.80GHz, up to 4.6GHz Quad-Core...
Ram is upgraded to 8GB DDR4 SDRAM to enhance the performance and multitasking.
Hard Drive is upgraded to 256GB SSD, provides massive storage space for huge...
2: ASUS VivoBook S Ultra-Thin and Portable Laptop
The ASUS VivoBook S certainly standout in the crowd because of being extremely sleek and portable, not to mention the color it comes in has some kind of certain attraction to it.
When we talk about laptops for bloggers, we keep portability in mind and VivoBook S is an extremely portable laptop that you can literally carry anywhere you want. At the launch of this laptop, ASUS said, "Designed for the young and the young at heart". So, you can guess that these laptops can be highly functional for those that are young at heart.
Sometimes, when you are looking for a good display size in a laptop, you may have to compromise a lot on the functionality but you won't have to do it if you choose VivoBook S. it comes with a display size of 15.6-inch with a 1920 x 1080p display. It basically has a NanoEdge display that easily fits a 15.6inch screen in a 14inch frame. It possesses an HD display that provides you with a vibrant screen and combination of bold colors. It also has an integrated WideView technology that makes your viewing angle go up to 178-degrees.
The screen is of high quality and it is clearly evident in a crisp and clear display while you edit HD pictures and videos. It is the best-looking laptop in the Vivo series because it has a very simple and sleek design. It is extremely lightweight and very easy to carry when you are traveling around. The build quality of VivoBook S is also commendable. ASUS has packed a full fledge Notebook within a delicate UltraBook which is amazing itself.
As for the storage and CPU, the laptop has been powered by GHz Intel quad-core i7 processor that is being supported by an 8GB DDR4 RAM. You can easily do multitasking on this laptop because the applications you run will perform simultaneously without any kind of hindrances. The VivoBook S has been integrated with an 802.11ac Wi-Fi that provides you with a speed up to 867Mbps. You can guess from the Wi-Fi that connectivity is seamless no matter where you take your laptop to.
ASUS has combined the HDD and SSD technology in this laptop and it provides you with enormous space to store all your important data and it also improves the overall functionality of VivoBook S. because application run efficiently on this laptop, you can play games, write documents or watch videos without the laptop being stuck even for a second. That gives an amazing experience to the user and makes this laptop worth buying.
It comes pre-installed with the Windows 10 operating system along with all the standard applications that you need in a laptop. The battery time is also pretty good. It will last up to 4-hours once it has been completely charged. All in all, the VivoBook S is highly recommended for those who are looking for something light, sleek and highly functional under a budget.
If we had suggested a Microsoft laptop almost a decade ago, we would have met with some raised eyebrows along with some silent laughs. But today, the Surface series has gained a lot of popularity and is now considered among the best laptops that you can buy for yourself.
The company continues its winning streak by launching this amazing Surface laptop that comes in a sleek design and some extremely attractive features.
The laptop was launched in 2017 and it was Microsoft's first attempt of building a non-convertible clamshell notebook. This was launched basically to reach out all the fans of Surface Pro with a wider screen and along with an integrated keyboard. The Surface Laptop doesn't face the pressure of being a Hybrid Form factor which is why it can clearly focus on being a comprehensible laptop that anyone can use easily.
The laptop isn't even expensive and it comes with a new sort of operating system known as Windows 10S. If you have gotten confused about what Windows 0S really means, let us tell you all about it.
It means that right out of the box, you will be able to enjoy Windows Store Application unless you do not opt for the 10S option. Luckily, you can do it completely free and it depends completely upon your requirement if you would like to go for Windows 10S or not.
The Laptop has always been well-received by the users because it offers amazing storage, great processor and is also extremely affordable. It features a 7th Generation Intel Core i7 processor, 1 TB of storage, 16GB RAM provides you with almost 14.5 hours for video playback.
The display size of the Surface laptop is 13.5inch and we can absolutely say that this is the most gorgeous Microsoft machine that we have ever held into our palms. It is an incredible laptop and it ensures that Microsoft laptops can be just as impeccably designed as Apple ones. The entire case is made out of aluminum that gives it a very sturdy and a premium look. The machines are also extremely delicate and lightweight so we suggest that you keep it in a proper casing if you do not intend to lose it away by a simple slip.
If you have used a Surface Pro, then you would know that it came with an aluminum laptop but the Surface laptop brings back the traditional plastic keys. The keyboard is pretty responsive and it features Alcantara fabric material that gives Surface Laptop with a very premium feel. The Surface Laptop also comes with a number of ports that include Mini DisplayPort, USB 3.0 Port along with Microsoft's proprietary Surface Connect power and docking port that you usually find on other Microsoft machines.
The Surface laptop is the slimmest laptop that you will find in the market and it offers you with some really cool features. The battery time is also pretty good and it will work amazingly well for all sorts of bloggers out there.
A fan of Apple? Then this recommendation is exclusively for you. For past few launches, Apple has been disappointing its users because of their MacBooks being unrepairable and non-upgradeable not to mention they have also compromised computing experience in some major areas.
Apple has been known for manufacturing some of the most commendable laptops but since Windows upped its game in the last recent years, Apple lost its demand. However, the new MacBook Pro didn't fail to impress us. It comes with a powerful new processor, a massages keyboard, tweaked graphics card, bigger SSD and more RAM. This laptop was designed for professionals who consistently rely on these machines and desire the best functionality.
The 15-inch model that we tried and tested support 16GB DDR4 RAM along with a new Intel Processor, Core i7.  This laptop comes in a few different configurations and you can also buy it in Core i9 that offers you with 32GB RAM.  The MacBook Pro also comes integrated with a Radeon Pro 555X AMD graphics card and 4GB of VRAM. We have recommended this for bloggers because we believe that it will be the most commendable Apple products that come with a larger screen and isn't that expensive as well, can be easily used for professional and personal purposes.
The laptop is well-engineered, crafted from aluminum and comes in a unibody design that is sleek, nice and extremely attractive. The right side keeps the headphones jack whereas there are two Thunderbolt 3 ports on the other side of the laptop. It has a 15.4inch retina display that you have all been seeing for years in Apple laptops and it supports the P3 wide color gamut for excellent color reproduction.
We have always been in love with Apple's super-slim butterfly mechanism when it comes to their keyboards. The keyboard is, like always extremely responsive and we enjoyed working on it immensely. One minor change we observed that this time around, the Apple keyboard is quieter and doesn't make that clicking noise that usual keyboards do. As for the display, Apple has included True Tone for the first time in any of its laptops. What it does is adjust the display's white balance depending on the ambient lighting in the room. Florescent lighting vs warmer incandescent bulbs can have different tints of white, leaning bluer or yellower.
A few other improvements in MacBook Pro include Bluetooth 5.0, an internal coprocessor known as T2 that handles a lot of different system processes efficiently along with new and improved speakers. The speakers now have a better volume consistency and they are fuller as compared to the previous ones. And last but not least, the battery time has also been improved and it lasts almost 5-6 hours once fully charged.
All in all, Apple MacBook Pro has to be your go-to laptop if you love iOS and you are looking for a laptop that could come under your budget easily.
5: Apple MacBook Air (Staff's pick; Best laptop for blogging)
Before Apple MacBook Air was launched, the fans of Apple were impatient to get a new update regarding their favorite slimmest laptop in the world. And when it was launched, they weren't disappointed because Apple MacBook Air was slimmer and thinner than it was ever before. However, the laptop was slightly faster than before but the fact that it was more expensive just swamped away all the hopes.
Anyhow, let's discuss everything that MacBook Air offers you with.
This new edition to MacBook family essentially doesn't change the core fundamentals of Apple but it is still known as one of the best Macs that you will find in the market. it features a better and more consistent Amber Lake processor, a thinner and lighter design along with an improved retina display. This laptop may be somewhat expensive but it still the best option for those people who want to save some cash on a MacBook and it's an amazing retina display.
The MacBook Air 2018 is more expensive than any previous model but it's still the cheapest laptop in Apple's 2019 lineup. If you plan on buying the Apple MacBook Air, you will be getting an 8th-generation Intel Core i5 Y-series processor along with an 8GB of RAM and 128GB SSD. It also allows you to configure it with more sustainable hardware but obviously, you will increase the price range by doing that.
This new MacBook Air is smaller in size and since it is extremely lightweight and thin, the small size makes it even more portable, perfect for bloggers or travelers who want to carry their laptops along. The MacBook Air case still has the same wedge-shaped design, so it tapers off to 0.16 inches at its thinnest point. Just because it comes in a smaller size doesn't mean Apple has cut you with its features. It still offers you with a 13.3inch display size and it comes with much responsive hardware. As for ports, you get two USB-C (Thunderbolt 3) ports that you can conveniently use for charging the laptop and along with that, it offers you with a 3.5mm headphone jack that you rarely see on an Apple laptop.
The company has also redesigned its keyboard and it now features Apple's third-generation butterfly mechanism. It provides you with more key stability and offers you great comfort and responsiveness. Another feature that Apple has integrated MacBook Air with is Touch ID. Now you can conveniently log onto your computer by providing a finger imprint, making all your data even more secure than before.
Last but not least, the speakers now provide you with a surround stereo sound and are perfect for having a party in your room. The battery time has also been increased and now it runs approximately 5-6 hours once charged completely.
All in all, Apple MacBook Air might be an expensive laptop but it is still the cheapest laptop you will find in Apple's upcoming lineup. It is small, portable and provides you with amazing functionality. It is definitely worth buying if you have the budget.
When talking about favorite laptops, Dell XPS 13 is a laptop that we can never forget. Its classy, lightweight and comes with all the major features that you usually look for in an ideal laptop. Dell is the one company that is never going to disappoint you when it comes to providing amazing laptops at affordable prices.
You must be wondering that what is different with Dell XPS 13 and we would like to tell you that the 2018 version comes with some really small but significant changes, all of them we will be talking about in this review.
This update majorly focuses on boosting its already magnificent specs. While you will only notice small changes on the outside of this machine, the internal side of this machine now comes with Intel's 8th-generation 'Kaby Lake Refresh' series processors if you can afford them. As we were talking about its price before, Dell hasn't changed its price and it remains the same just like its predecessor however, the company has boosted this machine quite a notch. You will be getting an 8th Generation Intel Core i5-8250U Processor, 4GB of 2,133MHz DDR3 memory and a 128GB PCIe SSD beneath a 13.3-inch Full HD (1920 x 1080) InfinityEdge display.
Another significant change that Dell has made with this version is that now it comes in three different colors to choose from. You can either purchase it in silver-on-black, rose gold-on-white and a brand-new frost-on-white scheme. The computer can configure according to your requirements, but you will have to pay for the configurations separately.
In previous XPS 13 laptop, one common flaw that most of the users found were with the webcam and in this version, that problem has finally been dealt with. Dell has integrated XPS 13 with a 2.25mm webcam that finally comes above the display. And that's just not it, the webcam uses a 720p widescreen sensor paired with four far-field microphones for activating Cortana or Alexa from a distance. The build quality is always very impressive and the laptop is also very lightweight that makes it highly portable.
As for the keyboard, it is very punchy and responsive, makes small sounds but all the keyboards do so it is good to go. It comes with two Thunderbolt 3 (USB-C) ports, one USB-C 3.1 port, a microSD card slot, and a 3.5mm headphone jack. The display is also extremely vibrant and is very rich. You can conveniently watch 4K and Full HD movies on it and it also offers you with TouchScreen options. The Dell XPS 13 is quite fast in performance and works great for small to hard tasks. The battery life is also pretty good and it almost lasts 4-5 hours once it has been changed completely.
All in all, the Dell 13 will be a great addition to your study table since it comes with almost everything that you look for in an ideal laptop.
Sale
7: Google Pixelbook (EDITOR'S RECOMMENDATION)
Since this will be our last recommendation regarding the best laptops for blogging, we decided to recommend a laptop other than Apple and Microsoft. We know that some people are always looking for something different and when it comes to buying technology, options are not always unlimited.
Anyhow, we found out that Google Pixelbook is the only Google laptop that is worth considering when it comes to buying functional laptops and here is everything you need to know about it.
The Google Pixelbook comes with an excellent design and some massive hardware, software improvements. We are not exaggerating when we say that it is by far the best Chromebook that you will find to date. It is a true hybrid laptop and it puts a lot on the table regarding its performance and compatibility both. It is the best 2-in-1 laptops that you can buy because it not just offers you a taste of Android but it also provides you with all its features in the design of Chrome OS.
The laptop comes equipped with 7th-generation Intel Kaby Lake processors and a gorgeous 2,400 x 1,600 display. And what makes Google PixelBook worth buying is its price tag. It is highly affordable for all those who are looking for a laptop that is not just functional but also doesn't cost them a hand or a leg.
Google PixelBook has been designed after numerous years of planning in order to create a unified design for laptops. We can clearly say that this is the most beautiful piece of tech that Google has ever designed. From the brushed aluminum frame with flush edges to the rubberized palm rest and underside, every design element has achieved style and substance in equal measure. The webcam offers a 720p resolution and it is safe to say that Google has designed this laptop by keeping the future of technology in mind.
It features 7th Gen Intel Core i7 processor, 16GB RAM and 512GB for storage. All of the Google PixelBook models are fanless and the best part is that they never heat up. The operating system of this laptop is extremely lightweight and it handles your intense workload with quite an ease. The battery is another part that we loved about this laptop. Google has promised that this laptop will last up to 10-hours on one charge which makes it one hell of a claim. The laptop is meant to perform all the latest Chromebooks launched by Samsung and ASUS.
In case, you love Google Pen, you will have to buy it separately since it is not sold in the package. All in all, it is safe to say that Google PixelBook is one of the best laptops that we have ever come across. It is lightweight, functional and extremely portable which makes it worth buying.
Google Pixelbook (i7, 16 GB RAM, 512 GB)
Meet google pixelbook, the high performance chromebook. It's the first laptop...
Features 7th gen intel core i7 processor, 16gb ram and 512gb for storage. The...
4 in 1 design adapts to whatever you're doing with laptop, tablet, tent and...
Further reads: Best laptops For Note Taking In 2020
So, these were a few of our recommendations regarding the best laptops for blogging. If you are a blogger yourself and you have been using a laptop that we didn't add in this list and happens to be extremely convenient, do let us know through your comments below. We highly appreciate your feedback.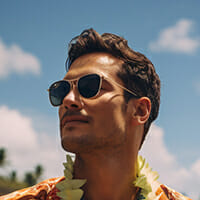 Daniel Levi is the Senior Editor at LaptopsGeek. He holds a Bachelor's degree in Computer Science from Arizona State University and boasts over 15 years of experience in laptop reviews. With his extensive knowledge and expertise, Daniel provides invaluable insights into the world of laptops, ensuring that LaptopsGeek readers stay informed about the latest advancements in technology.